SENIOR COMMUNITY MEALS – Daily lunchtime meals (Mon-Fri)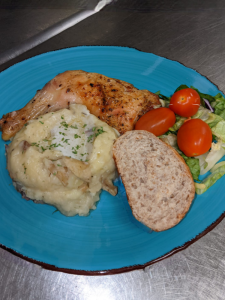 promote nutrition and social interaction. Served at The Gathering Place Senior Center.
FARMERS MARKET COUPONS (Senior Project Fresh) – Coupon booklets to provide qualifying seniors with unprocessed, Michigan-grown products from authorized farmer's markets and roadside stands.
HOME DELIVERED MEALS – Nutritious meals delivered daily (Mon-Fri). Hot lunches, cold meals for re-heating, frozen meals for weekends and weekly breakfast bags are available.