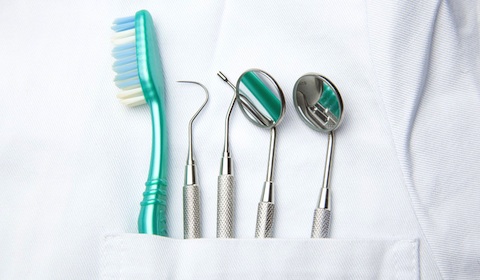 Oral health is important to the overall well-being of older Americans. Preventive dental care can head off more expensive dental work and help prevent severe diseases. Unfortunately, dental costs are primarily out-of-pocket for those over 60, and when financially strapped, they may forego regular visits to the dentist. This decision to "do without" can have serious consequences, because the elderly suffer a disproportionate and debilitating amount of oral disease.
Facts:
Nearly one-third of older adults have untreated tooth decay.
Fifty percent of those over 75 years of age have root decay. Left untreated, it can progress to the pulp of the tooth, causing pain and dental abscess, which may lead to more serious infections.
With this in mind, Benzie Senior Resources has teamed up with Northwest Michigan District Health Department. The Senior Oral Health Program provides up to a $300 dollar voucher to assist a limited number of older adults in obtaining Dental Services at the Dental Clinics North location in Traverse City or the Michigan Community Dental Clinic in Manistee. The funding is to help those seniors who are between 134% and 250% of poverty and yet do not qualify for Medicaid to receive preventative dental care and other dental services.
Examples
Example: A household of 1 earning $31,225 or less a year would qualify for the Dental Assistance Fund.
Example: A household of 2 earning $42,276 or less a year would qualify for the Dental Assistance Fund.
Types of Treatment That are Covered
Initial Visit – Your initial dental visit including a comprehensive examination, full set of x-rays, and a dental cleaning is covered. You will also be enrolled in the Northern Dental Plan at your first visit. This membership entitles you to discounted rates (30% – 40%) on all future dental treatment.
Preventive Care Appointments – Coverage is available for dental cleanings and examinations once every six months once you have had your initial visit.
Denture Evaluation – If you have problems eating, speaking, and chewing because of broken or ill-fitting dentures, coverage is available to evaluate your denture fit and develop a plan to fix the problem.
How to Apply
All that is required is to fill out an application verifying information on your yearly income, household members, address, etc. See the buttons below for links to an online or mailable form!
Resources
Would you like more information on oral health care? Click the links below to read or download more information.
Please Call 231-525-0600 for more information on the Senior Oral Health Program .