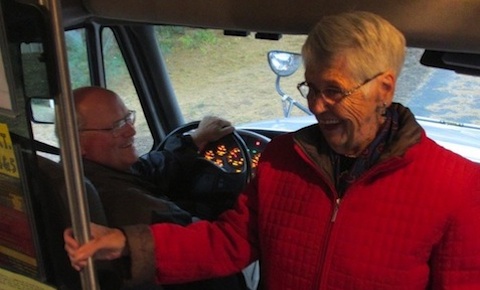 Free passes to ride the Benzie Bus are available to all seniors who are age 60 and older and residents of Benzie County through the Senior Transportation Program. Benzie Senior Resources purchases bus passes from Benzie Transportation Authority and provides them free of charge. They are good for travel anywhere that the Benzie Bus travels (including Traverse City).
Senior Transportation Passes
Passes are available at the Benzie Senior Resources office located at 10542 Main Street, Honor, MI.
Please call 231-525-0600 for more information on the Senior Transportation Program