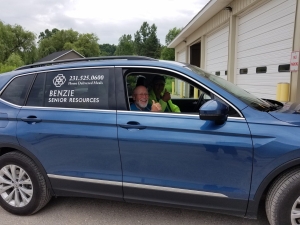 DONATE – Learn about various means of donations including tribute donations and items on our wish list.
VOLUNTEER – Over 130 dedicated individuals donate their time to teach classes, facilitate programs, deliver meals, staff our front desk, decorate, entertain and do countless other tasks. Join them today!
WALK-A-THON – Every year on the first Saturday of August, we come together to ensure residents of Benzie County continue to receive the highest standard of services.