Coping with the loss of a loved one can be difficult and overwhelming. This free educational presentation, hosted by Hospice of Michigan, is intended for those who have lost a friend or loved one and have moved through the immediate impact or grief. It will focus on a better understanding of the grief process where such question as the following will be discussed:
What makes it difficult to grieve?
How do I adjust to "change"?
What is hope and how do I keep it alive?
Grief Support
February 19, 2015 – 10:00 – 11:00am
Advent Lutheran Church
8481 Lake Ann Road
Lake Ann, MI
Kathryn Holl 231-929-1557 or Abigail Cudney in church office.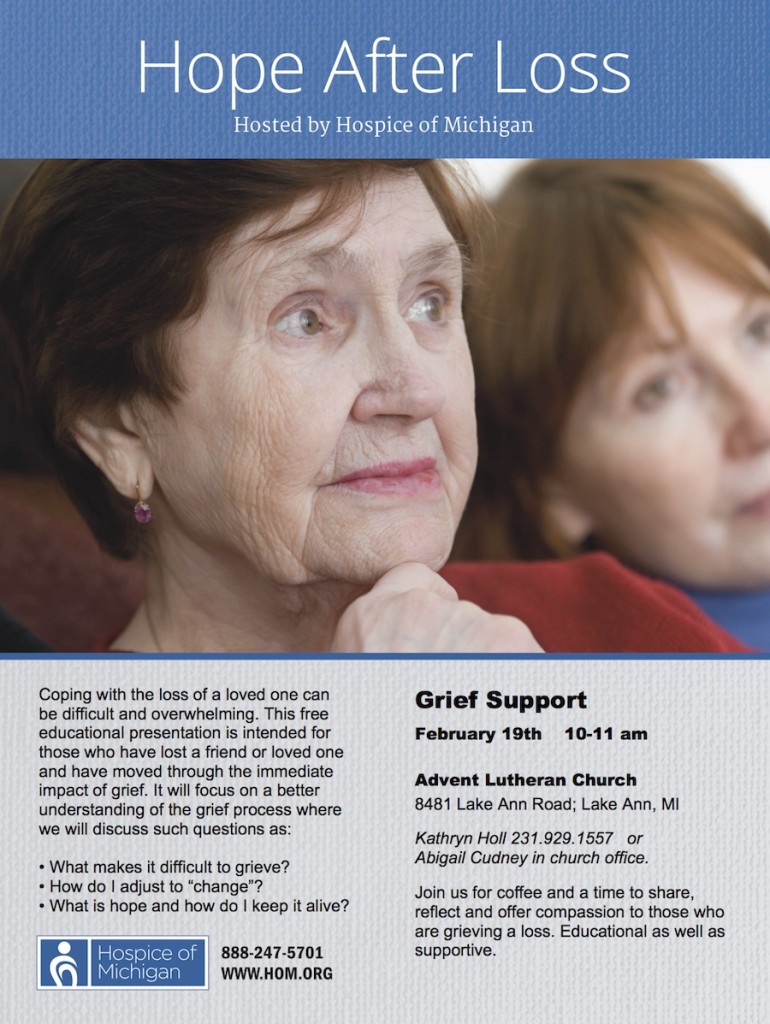 Benzie SeniorResources
https://benzieseniorresources.org/wp-content/uploads/2017/03/benzieseniorresources.png
Benzie SeniorResources
2015-02-09 19:15:06
2015-02-09 19:15:06
Hope After Loss Grief Support - Hosted by Hospice of Michigan