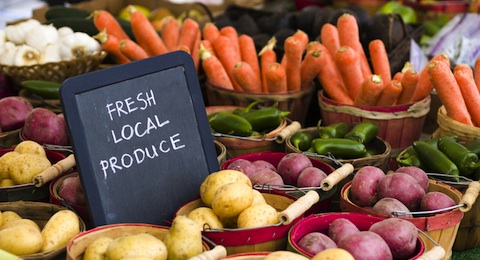 The Senior Farmers Market Nutrition Program, known as Senior Project FRESH or Market FRESH in Michigan, provides older adults who qualify with unprocessed, Michigan-grown products from authorized farmers markets and roadside stands throughout Michigan. Each coupon booklet contains ten $2.00 coupons. Each booklet is valued at $20.00.
How Do I Apply for Senior Project Fresh?
To apply for a free coupon booklet, older adults will need to complete an application that includes a short nutrition screening. Applicants qualify based on their age, county residency, and income. To be considered, applicants must be at least 60 years of age or older and live in the county where the coupons are issued.
Income limits are pretty generous at 185% of the poverty income guidelines. A single person can have an income of up to $1,860 a month and couples can have up to $2,504 a month to qualify. In Michigan, coupons are distributed starting on June 1 and continue until all the coupons are distributed. All coupons must be redeemed by October 31 of the same year.
The Senior Project Fresh Program is a seasonal program available during the summer and fall produce growing season.
Please Call 231-525-0600
for more information on Senior Project Fresh